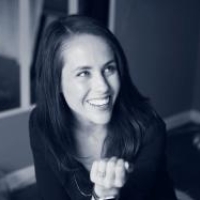 Job description
I work as an account executive for high-profile projects with multiple stakeholders, serving as a strategic communicator and client advocate. In my position, I provide comprehensive support for marketing plan development, program execution, and performance tracking for professional services, tourism, economic development, higher education, international education, and government contracting clients. I directly oversee the successful execution of research, design, and multimedia projects with the support of a diverse team of talented creative professionals and navigate the dynamics and complexities of highly-matrixed client organizations to deliver value-added programs, ensuring executive buy-in, high quality output, and timely execution across all phases of performance. I'm responsible for managing campaign deliverables and key reporting requirements and orchestrating a team of diverse experts toward efficiently achieving client business and campaign objectives.
Why did you choose this program?
I initially came to HSU to study Biology, and was a Math major for a brief period of time. On a whim, I signed up for an introductory Chinese class and knew that was it. I changed my major to International Studies with an emphasis in Chinese Studies. Rather than a strict language major, International Studies enabled me to diversify my studies to encompass international economics and politics, cultural awareness, and Chinese history, philosophy, and culture. I knew I wanted to study abroad in college, and the major's requirement made this a reality.
How did this program prepare you for your job?
Prior to my current position, I worked in the Center for International Programs at Humboldt State for eight years. I served as the International Marketing and Recruitment Coordinator as well as the Study Abroad Coordinator. While working, I completed my Masters in International Education at SIT Graduate Institute, and just after I left HSU I completed my Ph.D. in Leadership for International and Intercultural Education at the University of Minnesota. My BA in International Studies at HSU prepared me both professionally and academically, and my Chinese language came in handy forming partnerships and working to recruit students in China.
What did you enjoy most about the program?
I enjoyed the diversity of the requirements in International Studies and the interdisciplinary makeup of the program. I was never bored, and was able to experience coursework from a myriad of departments on campus. The language and study abroad requirements were the icing on the cake—students will leave with real, tangible skills gained by language study and experience abroad.
What would you say to prospective students who are thinking about applying to this program?
I grew up in a small town and did not have the opportunity to travel very far beyond my hometown growing up. Attending HSU, majoring in International Studies, and participating in a study abroad program enabled me to develop my global perspective, gain empathy, understanding, and cultural awareness, and influenced my career and educational trajectory. So go for it! You'll learn, grow, and be fundamentally changed for the better.